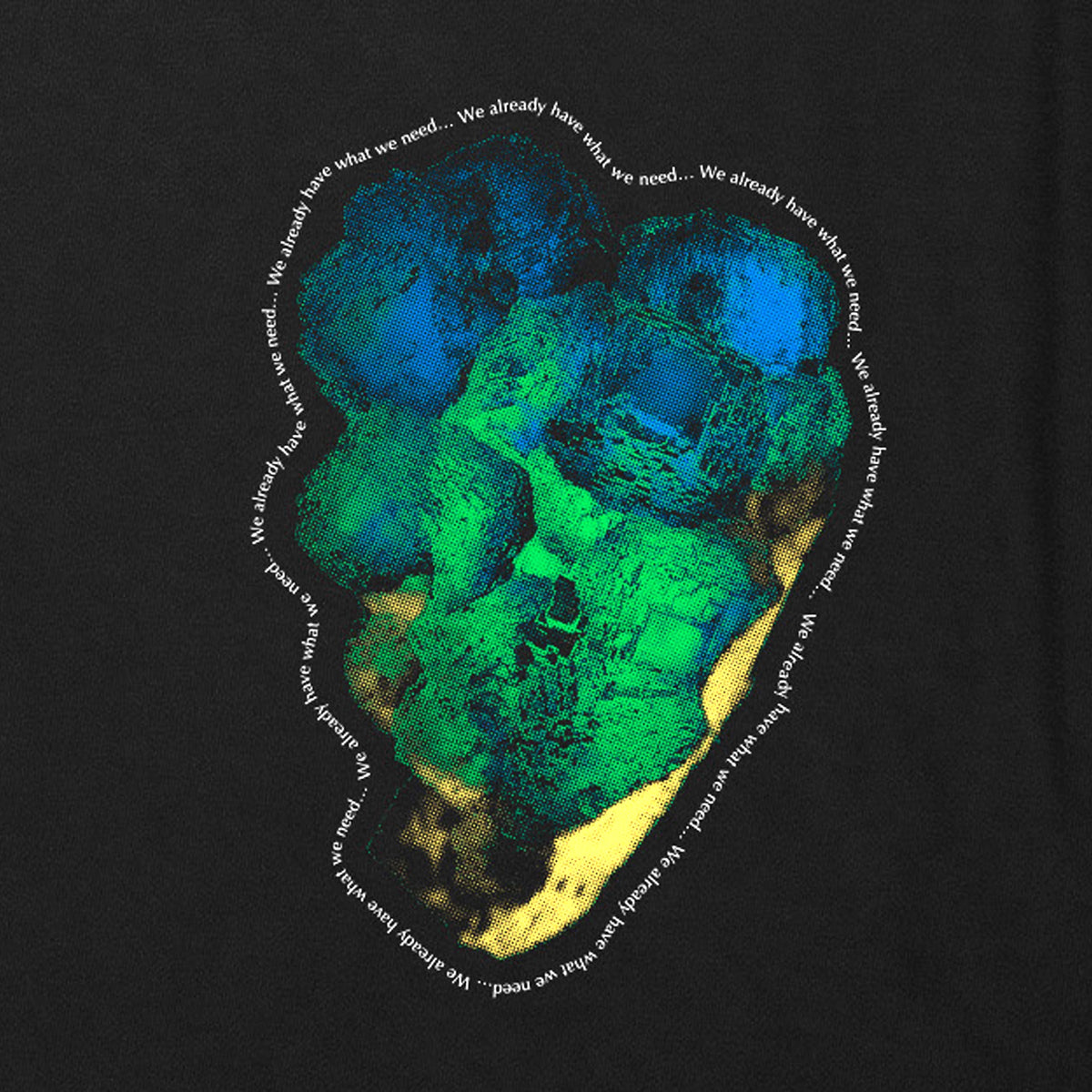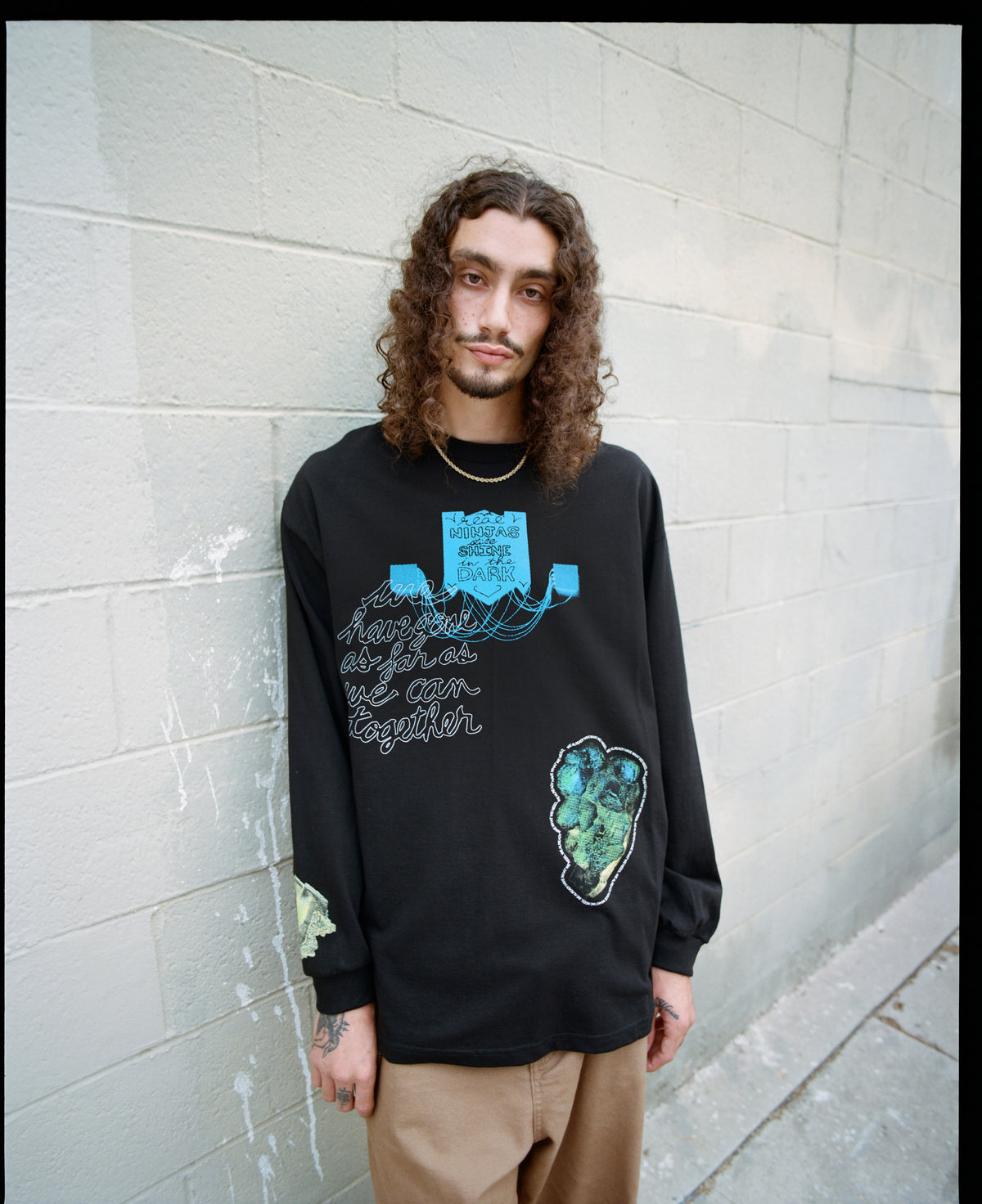 WE HAVE GONE AS FAR AS WE CAN TOGETHER - L/S TEE - BLACK
DESCRIPTION
SHIPPING NOVEMBER 1ST
Total Luxury Spa's integral Artist Series, an ongoing quarterly fashion/editorial endeavor, invites American-born, California-based filmmaker, multimedia artist, Afrofuturist and educator Cauleen Smith (b. 1967, California).

The We Have Gone As Far As We Can Together black longsleeve tee positions 2 chest prints at front center and bottom left, as well as sleeve prints and logo centered at the upper back shoulders. The heavyweight cotton jersey is 100% recycled from pre-industrial waste yarns.
"I think the most amazing thing about black women, anything they do makes space for other people, any time we fight for change or work on anything, everyone is able to take party in that... its an amazing bottom up perspective, when we solve a problem it has a collective effect…" – Cauleen Smith
Cauleen Smith is an artist who makes films, installations, and objects. She actively invites engagement, and with much of the work she employs a purposeful undermining of image and language to elicit contemplation. Smith's films create worlds that expand on the discourse of mid-twentieth-century experimental filmmaking. Drawing from structuralism, third world cinema, and science fiction, she assembles poetic compositions that gently reveal nuanced narratives, both familiar, and oftentimes, purposefully opaque. Her text-based tapestries follow a historic tradition of heraldry. These banners, which can be understood as a social device symbolizing community organizing, declare personalized idioms sewn in script that simulates her own handwriting, lifted directly from her sketchbook. Through her installations, Smith constructs archetypes of the universe and she assembles miniature worlds using myriad items, which often include mundane object and figurines alongside symbols of colonialism, such as porcelain objects and potted plants, paired with disco balls, rocks and minerals, resulting in something otherworldly and also museological. For Smith, consideration of the audience is an important element of her process, and she uses a full range of media and references to express her belief in utopian potentiality.
Note: Due to the production technique employed with our 100% Recycled Jersey (pre-consumer), garments may slightly vary and there is a small chance of intermittent fiber color anomaly. 

$138.00