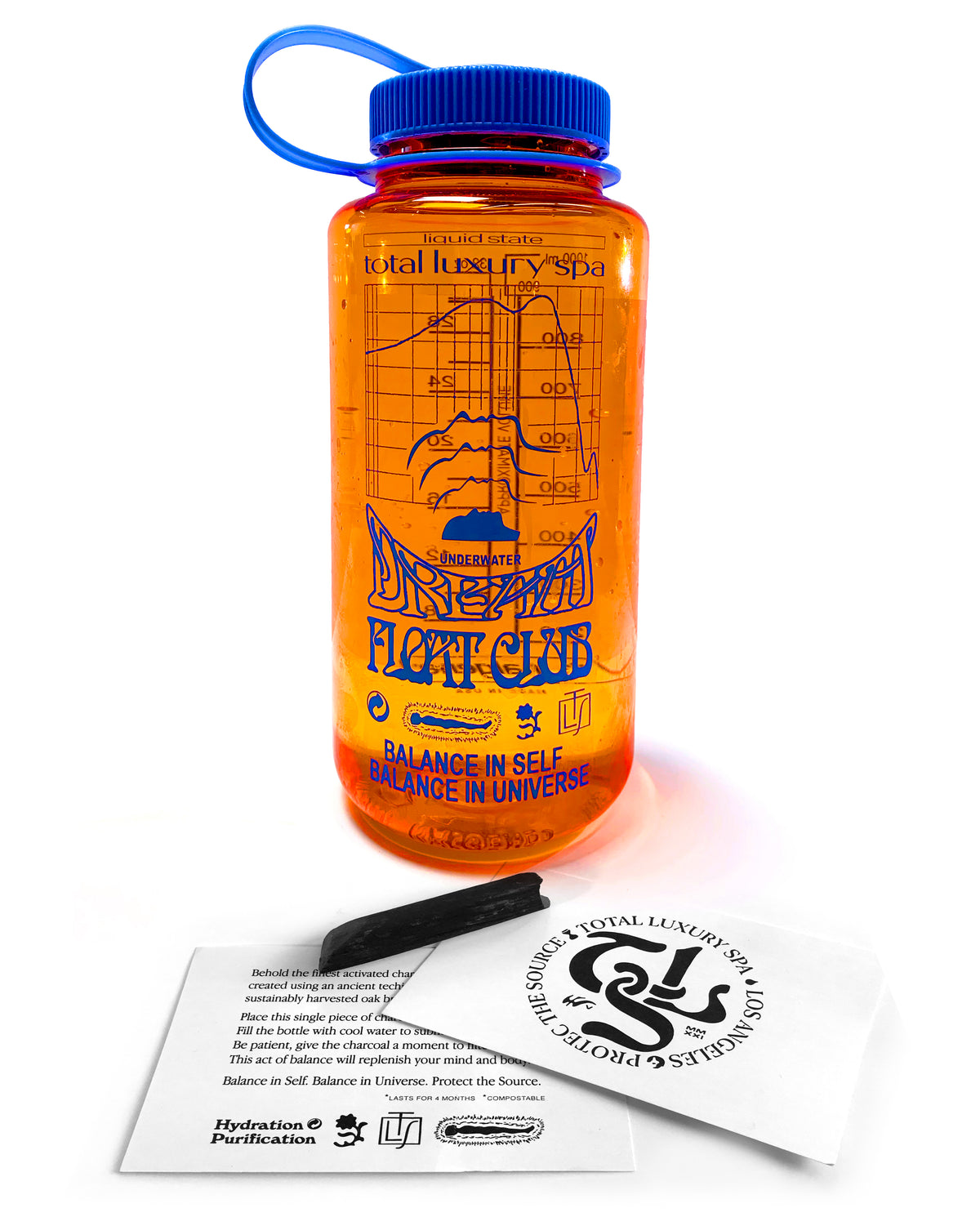 WATER BOTTLE + CHARCOAL WATER PURIFYING FILTER KIT
DESCRIPTION
Fact: to survive, living things must hydrate. Hydrate in metaphysical style with the Total Luxury Spa Float Club reusable water bottle, a 32oz carrier of pure, universal, unbridled love. Protect the Source.
also 
Behold the finest activated charcoal in the cosmos, created using an ancient technique of heating sustainably harvested oak branches in handmade kilns. This charcoal helps remove toxins from the water without stripping the water of salts and important minerals.
Place this single piece of charcoal in your Total Luxury Spa Float Club water bottle. Fill the bottle with cool water to submerge the charcoal. Be patient, give the charcoal a moment to filter the water. This act of balance will replenish your mind and body.
*Lasts for 4 months  *Compostable