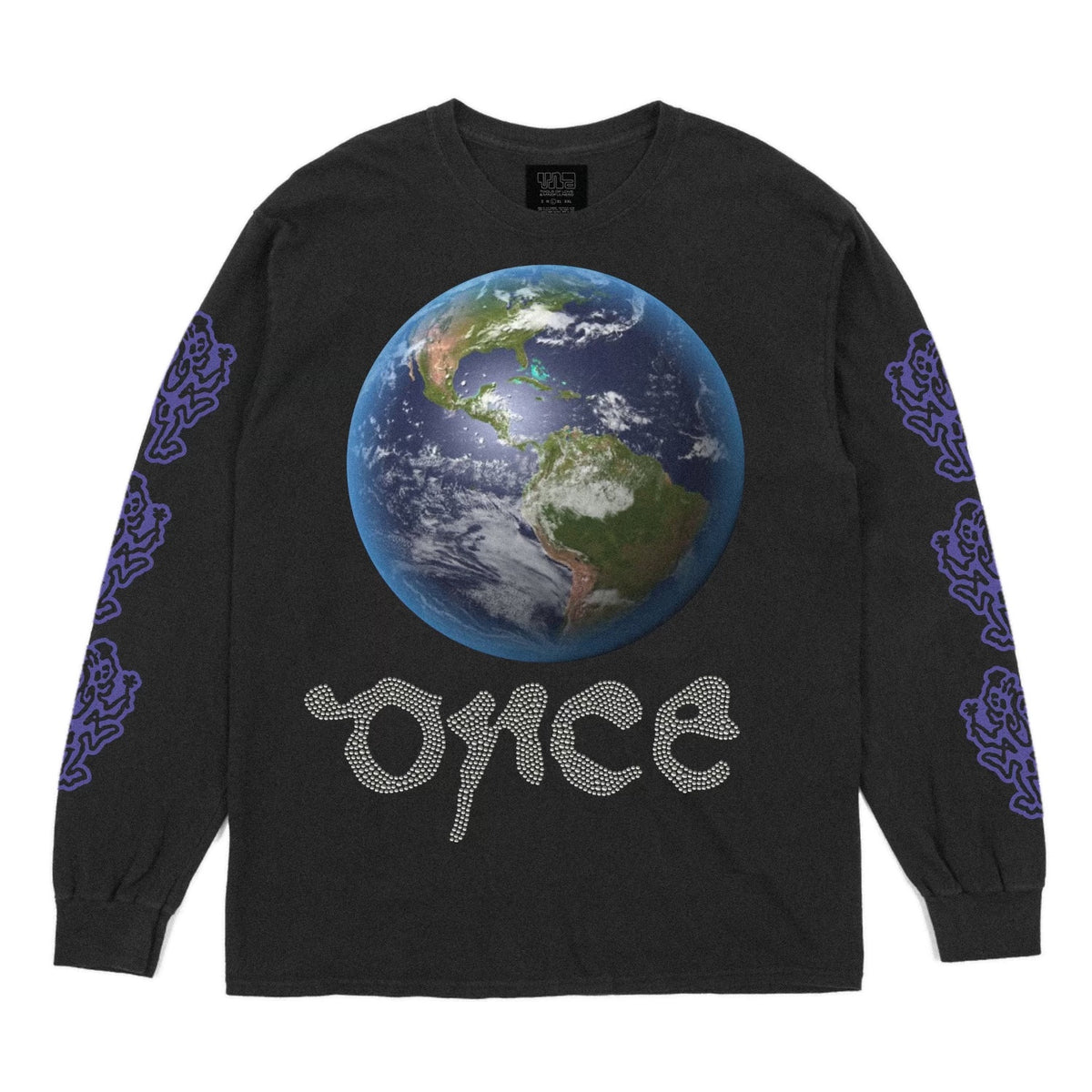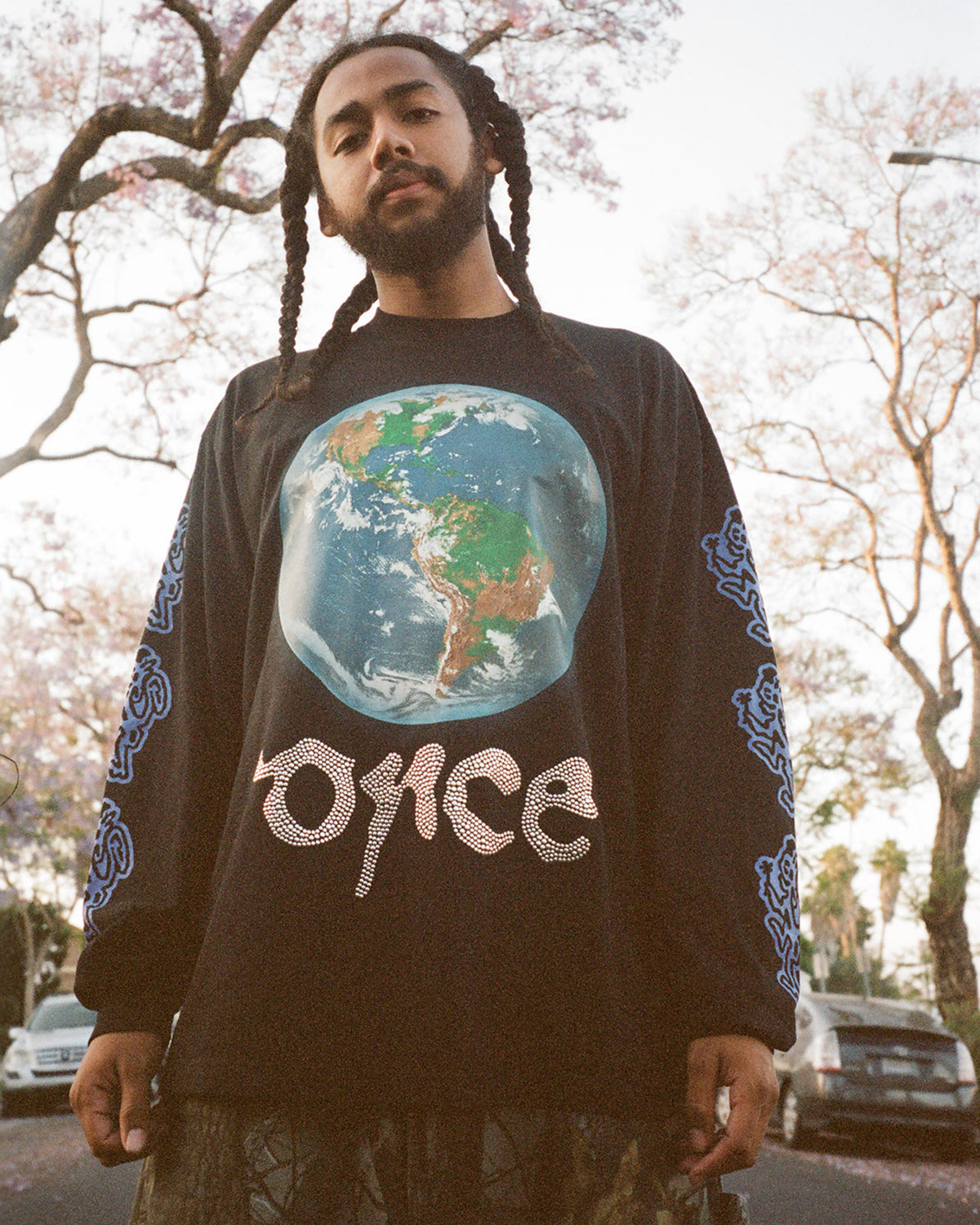 ONCE - L/S - FADED BLACK
DESCRIPTION
A blip in the cosmic trajectory we are. The universe arranges particles through chaos and order, weaving stories of biology and divinity, stepping all forms of life into a common beat. Deep within our physical shell hide keys to the sparkling cerebral palace, but when we also venture out of our heads, our societal constructs, our labyrinth of uncertainty, the world becomes a harmonious network between the mental and the physical.
This
 is the Earth Utopia from which UNA beckons, a realm of possibility where we uplift each other. No matter who we are, we're only here once, no time to waste.


Part of our UNA Collection, this design utilizes our signature 100% recycled heavyweight jersey. The 
Once
 longsleeve anchors on a detailed image of our planet as seen from outside our atmosphere. The word "Once" contrasts the imperfection of hand-drawn lettering with a meticulous embellishment made of polished metallic flat studs. Our beloved spirit animal UNA adorns both sleeves in repeat.
$125.00